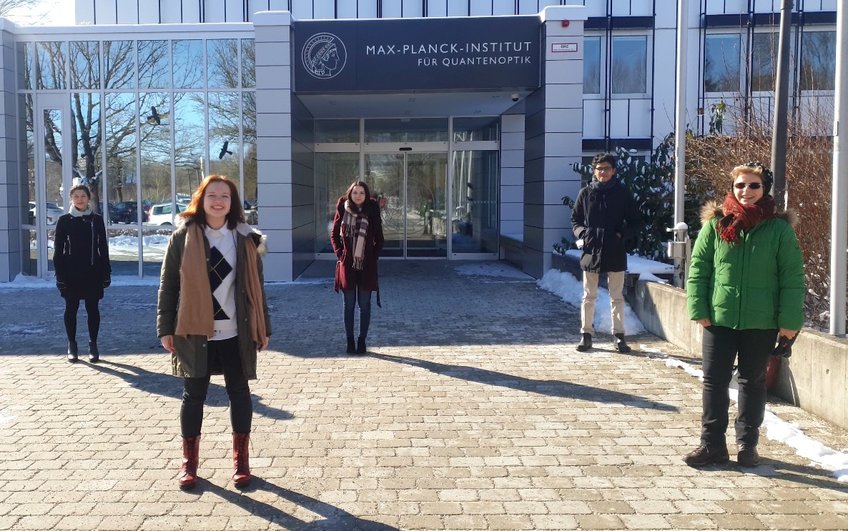 Award for PhotonLab Digital
From now on, you can pay a digtial visit to the MPQ Student Laboratory, PhotonLab.  The student lab furthermore wins a LeLa Award 2021.
For more than a year, the MPQ student laboratory PhotonLab has had to remain closed to the public. However, the team led by Silke Stähler-Schöpf has been by no means inactive, but has substantially increased its digital offers. For its interactive "flipped classroom" study book, PhotonLab has now been awarded a LeLa Award 2021.
LeLa (short for "LernortLabor"), the national association for student laboratories, awards prizes to student laboratories and students in an annual competition. PhotonLab received the third prize in the category "Schülerlabor Digital," out of fifteen laboratories that entered the competition. The jury commended the implementation of the concept of the so-called "flipped classroom" that allows for a new kind of "knowledge transfer." Specifically, Dr Silke Stähler-Schöpf and her team developed an interactive work book about the interferometer as a pilot project (https://h5p.org/node/1057783). Students learn the theory at home, with the help of animations, videos and quizzes, while knowledge consolidation takes place during a digital tour at PhotonLab. "We are extremely happy about the award", Silke Stähler-Schöpf says. "It's a great motivation to keep on extending our digital offers."
Her team's efforts to supply a wide range of digital offers during the COVID-19 pandemic are substantial. Digital tours during which interested students can follow live experiments at MPQ PhotonLab have been taking place on a regular basis, and for this year's Girls Day, too, Dr Silke Stähler-Schöpf and her team prepared an interesting digital program. And since a digital visit won't be possible for quite some time, you can now visit the student lab virtually: in a digital 3-D-environment, visitors can take a look at the posters that present the experiments offered in the student lab. In order to learn more about any given topic, users can access and use the digital resources provided on the website (such as videos or the award winning study book).
Curious? This way please if we have sparked your interest and you would like to pay a digital visit to the PhotonLab: https://www.photonworld.de/de/photonlab/digital.html