Flore Kunst is the first awardee of the new Swedish "Oseen Medal"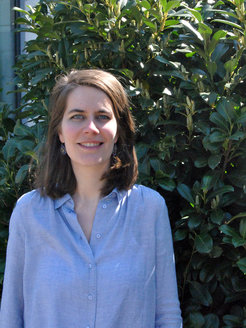 After being named "Female Physicist of the Week" by the German Physical Society (DFG) in March 2020, this is already the second award the talented young scientist has been honoured with this year.

Flore Kunst, postdoctoral researcher in the theory group of Ignacio Cirac, was awarded the "Oseen Medal" of the Swedish Physical Society this week. The prize is awarded for the first time this year on the occasion of the centenary of the Swedish Physical Society. The name patron is Carl Wilhelm Oseen who was a well-known Swedish theoretical physicist and member of the board of the Nobel Committee. The Oseen Medal is now awarded in his name to the best doctoral thesis in physics. Flore Kunst, who has been honoured for her achievements before, is now also the first recipient of this debuting prize.
For more information please visit the MPQ Newsroom.