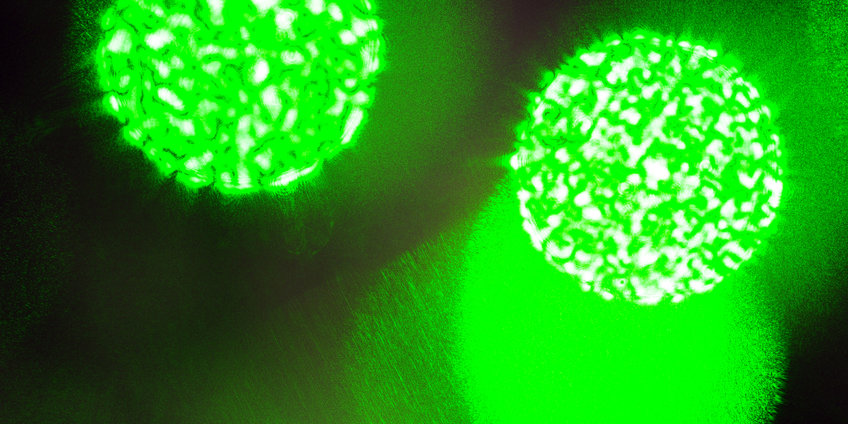 Publications of Tobias Ostermayr
1.
Journal Article
Laser-driven x-ray and proton micro-source and application to simultaneous single-shot bi-modal radiographic imaging. Nature Communications
2.
Journal Article
Temporally Resolved Intensity Contouring (TRIC) for characterization of the absolute spatio-temporal intensity distribution of a relativistic, femtosecond laser pulse. Scientific Reports
3.
Journal Article
Sub-cycle dynamics in relativistic nanoplasma acceleration. Scientific Reports
4.
Journal Article
En-route to the fission-fusion reaction mechanism: a status update on laser-driven heavy ion acceleration. Plasma Physics and Controlled Fusion
5.
Journal Article
I-BEAT: Ultrasonic method for online measurement of the energy distribution of a single ion bunch. Scientific Reports
6.
Journal Article
Isolated proton bunch acceleration by a petawatt laser pulse. Nature Communications
7.
Journal Article
A transportable Paul-trap for levitation and accurate positioning of micron-scale particles in vacuum for laser-plasma experiments. Review of Scientific Instruments
8.
Journal Article
An automated, 0.5Hz nano-foil target positioning system for intense laser plasma experiments. High Power Laser Science and Engineering
9.
Journal Article
Proton acceleration by irradiation of isolated spheres with an intense laser pulse. Physical Review E
10.
Conference Paper
829
, pp. 372 - 375 (2016)
Particle-In-Cell simulation of laser irradiated two-component microspheres in 2 and 3 dimensions. 2nd Workshop on European Advanced Accelerator Concepts (EAAC), La Biodola, Isola d'Elba, ITALY, September 13, 2015 - September 19, 2015. Nuclear Instruments and Methods in Physics Research Section A: Accelerators, Spectrometers, Detectors and Associated Equipment